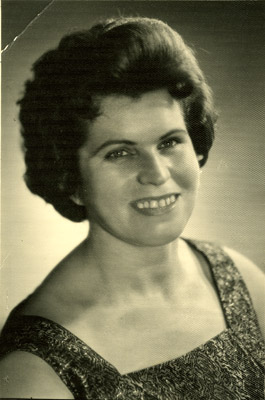 Lidiya Savchuk lived with her parents, Stepan and Nadezhda, and brother Valentin in Vinnitsa, Soviet Ukraine (today: Vinnitsa, Ukraine).
When Germany invaded the Soviet Union on June 22, 1941, Valentin was drafted into the Red Army. The family lost contact with him until liberation. The Savchuks' concern for their son motivated them to provide shelter in their home to a Soviet soldier who had escaped a German POW camp.
The soldier arrived in the Savchuks' home in March 1942 and introduced himself as Ivan Petrov. Over time, Petrov realized that Lidiya had some Jewish friends and that she and her parents often brought them food and hid them temporarily. Presuming that he could trust them, Petrov revealed his true identity – that his real name was Isaak Tartakovskiy and that he was a Jew from Kiev.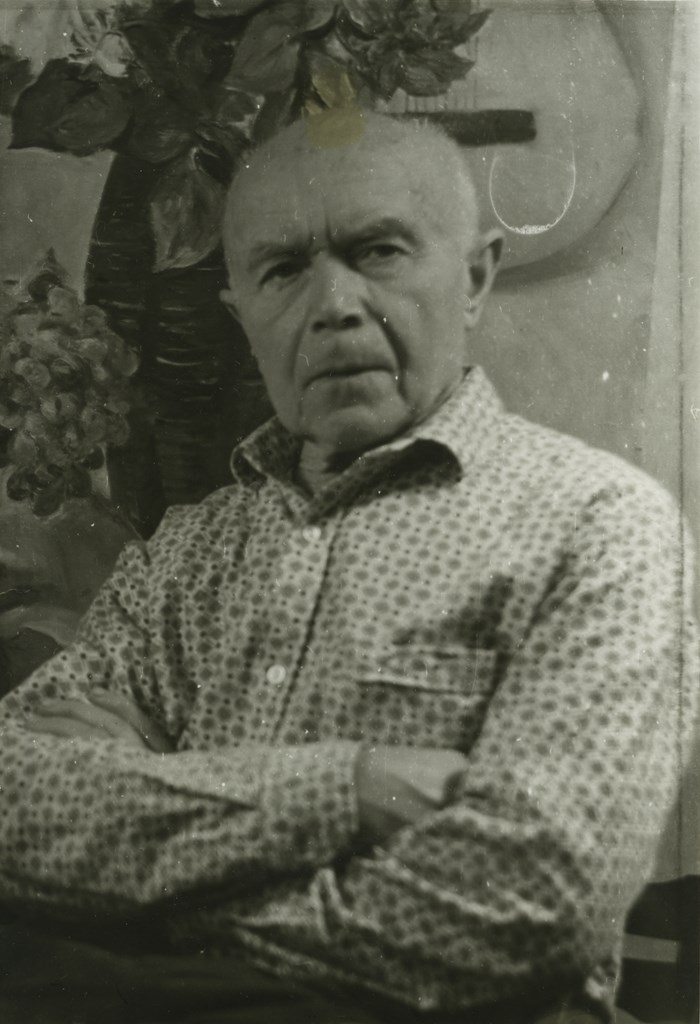 Tartakovskiy (Tartakovskii) recorded his testimony for the USC Shoah Foundation Visual History Archive in 1997. In it, he provided a detailed account of his persecution and survival. He was 29 years old when he was captured and confined in a POW camp near Poltava in eastern Ukraine in September 1941. Tartakovskiy managed to escape from a forced march. Kiev was under German control and over 33,000 Jews had been murdered at the end of that month. Tartakovskiy decided to head to Vinnitsa where he knew that his paternal uncle lived. Yet, in Vinnitsa, too, the German authorities and their local collaborators instituted measures to destroy the 18,000 Jews through forced labor and mass killing. Tartakovskiy learned that posing as a Ukrainian could help him survive.
Without access to his relatives and a support network, Tartakovskiy slept in public parks or abandoned houses. When he reached the Savchuks he was desperate. Meanwhile, the Savchuks were living in fear at this time; they had previously provided shelter to Valentin's best friend, a Jew, and that man had been recognized as Jewish, at the market. Consequently, Lidiya was beaten terribly.
However, despite their fear, the Savchuks gave Tartakovskiy shelter in their attic, and offered him encouragement, understanding, and sympathy.
In April 1943, when the Savchuk family was ordered to vacate their home so that Germans could be billeted there, they moved to a suburb, Staryi Gorod, with Tartakovskiy. There they introduced him as a family member. Tartakovskiy only went into hiding in the attic when officials came to the house to check identity papers. In September, the German authorities dismantled the ghetto in Vinnitsa and murdered the remaining Jewish workers. Some Jews managed to escape and found shelter with local Ukrainians. Tartakovskiy and his rescuers thus had to exercise great care to stay under the radar.
When Vinnitsa was liberated on March 20, 1944, Tartakovskiy returned to the Soviet army. He later settled in Kiev and became a well-known artist.
In 1951, coincidentally, Isaak happened to see Lidiya Savchuk in the street. They fell in love, and two years later, they got married and went on to have two children, Anatolii and Olena. It was not uncommon for wartime protectors to forge intimate relationships with Jews whom they had rescued during the Holocaust. While some such couples emerged out of gratitude of the Jewish person or a sense of urgency to establish a family and rebuild one's life, in other cases, love and a sense of shared history prompted a wartime rescuer and rescuee to create a family.
On January 2, 1995, Yad Vashem recognized Stepan and Nadezhda Savchuk and their daughter Lidiya as Righteous Among the Nations.
Additional information: Babyn Yar Holocaust Memorial Center